Willamette Valley Fellowship of Christian Athletes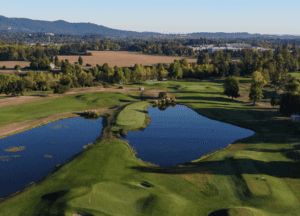 Driving Positive Impact: Toyota of Corvallis Proudly Supports the Willamette Valley Fellowship of Christian Athletes
At Toyota of Corvallis, we believe in the power of community and the importance of supporting organizations that make a positive impact. One such organization that we proudly sponsor is the Willamette Valley Fellowship of Christian Athletes (FCA). Through our partnership, we aim to not only promote sportsmanship but also nurture the personal growth of young athletes in our community.
FCA: A Beacon of Light for Student-Athlete.
In the Willamette Valley region, FCA plays a vital role in the lives of countless student-athletes. It provides a supportive and inclusive community where these young individuals can grow not only as athletes but also as responsible, compassionate, and spiritually grounded individuals.
Annual Willamette Valley FCA Golf Classic: A Day of Unity and Support
One of the key events that Toyota of Corvallis proudly sponsors is the Annual Willamette Valley FCA Golf Classic. This event brings together athletes, coaches, sponsors, and community members for a day of golf, fellowship, and fundraising.
The Golf Classic is more than just a golf tournament; it's an opportunity for the community to come together and show their support for FCA's mission. Funds raised during this event go a long way in ensuring that FCA can continue its impactful work with young athletes.
How Can You Support FCA Throughout the Year?
While the Annual Golf Classic is a fantastic way to get involved and make a difference, there are numerous ways you can support the Willamette Valley FCA throughout the year:
Volunteer: Offer your time and skills to mentor young athletes, or help with FCA events and activities.
Donate: Your financial contributions can directly impact the programs and initiatives FCA offers to student-athletes.
Attend FCA Events: Keep an eye out for FCA events in your area and attend them to show your support.
Spread the Word: Share the mission and impact of FCA with your friends, family, and colleagues to raise awareness.
Join Us in Making a Difference
At Toyota of Corvallis, we're honored to support the Willamette Valley Fellowship of Christian Athletes and their mission. We firmly believe that investing in the personal and spiritual development of our young athletes not only shapes better athletes but also better individuals who will contribute positively to our community.
We encourage you to join us in making a difference. Whether you choose to volunteer, donate, or attend FCA events, your support can have a lasting impact on the lives of student-athletes in the Willamette Valley. Together, we can help them reach their full potential, both on and off the field.