CASA Voice for Children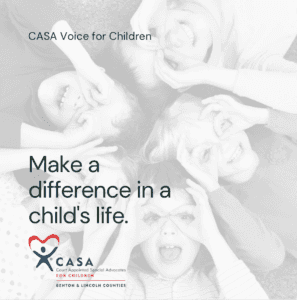 Toyota of Corvallis & CASA Voice for Children Benton and Lincoln Counties: Empowering Voices, Changing Lives
Our commitment to the community at Toyota of Corvallis goes beyond providing exceptional vehicles. We take pride in supporting local organizations that make a positive impact on people's lives. One such organization we have had a long-standing partnership with is CASA (Court Appointed Special Advocates) Voice for Children Benton and Lincoln Counties.
Who is CASA Voice for Children?
CASA is a non-profit organization dedicated to supporting and advocating for abused and neglected children in Benton and Lincoln Counties. Their mission is to provide a powerful voice in court for these vulnerable children and ensure they are placed in safe and permanent homes as quickly as possible. CASA volunteers, known as Court Appointed Special Advocates, work tirelessly to represent the best interests of the children they serve, advocating for their needs and well-being.
Why Toyota of Corvallis Supports CASA Voice for Children
At Toyota of Corvallis, we believe in giving back to the community that has supported us throughout the years. CASA's commitment to helping children in crisis aligns with our values of making a positive impact in the lives of those around us. We are passionate about supporting CASA in their efforts to provide stability, hope, and advocacy for children who have experienced trauma and adversity.
A Long-Standing Partnership
Our partnership with CASA Voice for Children Benton and Lincoln Counties spans several years, and we are proud to have worked together on various initiatives and events. We have actively supported CASA through fundraising campaigns, sponsorship of events, and volunteering at their programs. It is through this collaboration that we have witnessed the incredible dedication of CASA volunteers and staff in making a difference in the lives of vulnerable children.
Supporting the Summer Concert Series
This year, Toyota of Corvallis is delighted to contribute $2500 towards CASA Voice for Children's Summer Concert Series. The Summer Concert Series is an engaging community event that brings people together to enjoy live music while raising awareness and funds for CASA's essential programs. By sponsoring this event, we hope to promote education and awareness about CASA's vital mission and encourage others to get involved and support this incredible organization.
As a dealership that cares deeply about our community, we are honored to be associated with CASA Voice for Children Benton and Lincoln Counties. Together, we are dedicated to empowering voices and changing lives for the better. Join us in supporting CASA, and let's make a difference in the lives of children in need.