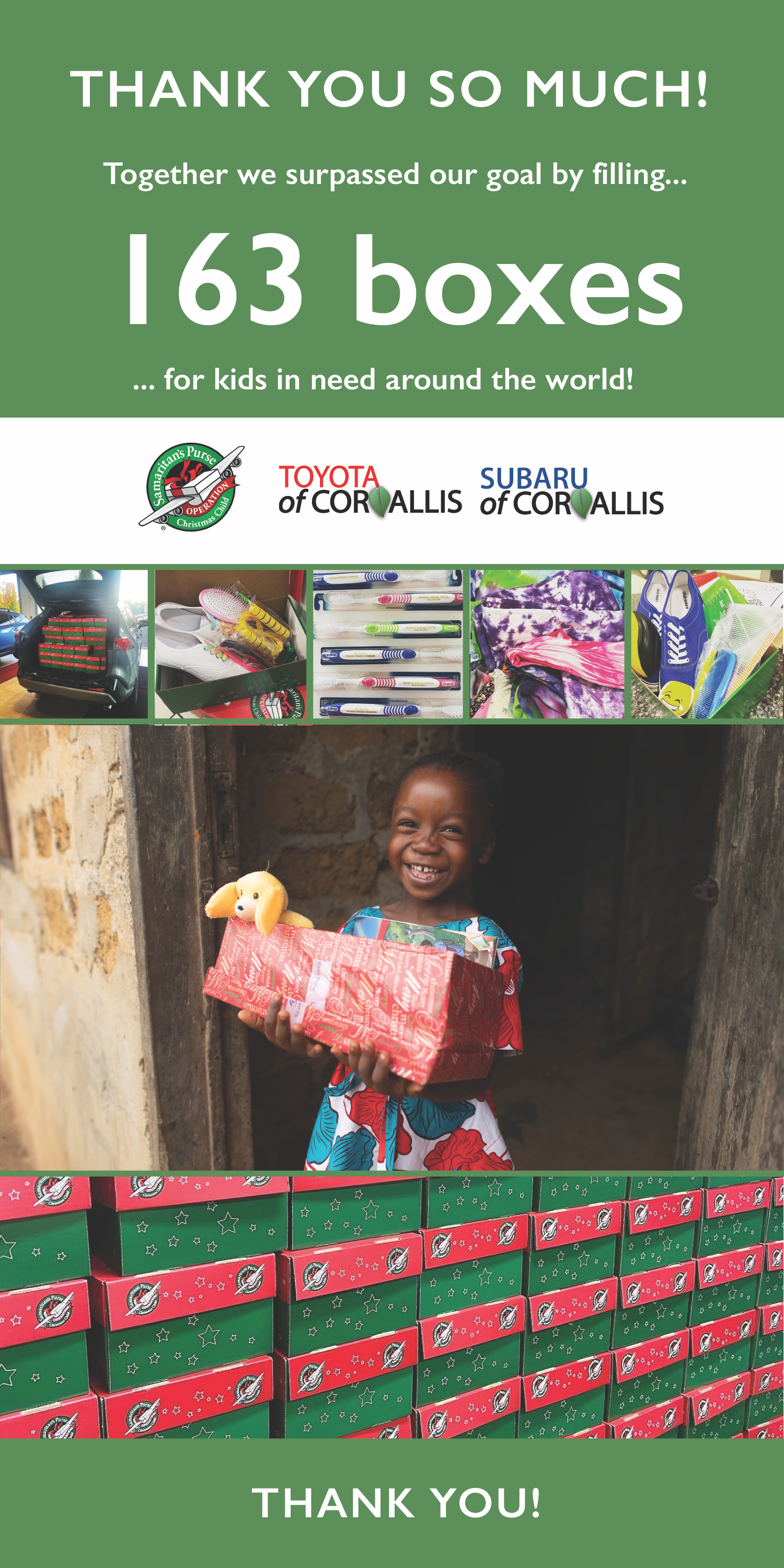 Ways to Provide Joy
Ways to Provide Joy
It takes $25 to fill one box with essentials and toys for one child. 
Donate Supplies: You can donate any kid friendly essentials or toys at Toyota of Corvallis. 
Donation Ideas: 
- Soccer Ball with Pump
- dolls/stuffed animals
- shoes
- toothbrushes/washcloths/combs/hairbrushes
- socks/sunglasses/jewelry/flashlights
- toys/jump ropes/yo-yos
- pens/pencils/sharpeners/notebooks/coloring books/calculators
Thank you for all your support during 2022! We will be doing this every year, so please come back and check for updates regarding 2023.
Donations welcome! Donate anything that can fit within a shoe box. Please don't include any food, liquid, or scary items. If you donate something that needs batteries, we recommend donation the batteries as well. 
Toyota of Corvallis : 800 NW 5th St., Corvallis, OR 97330
Thank you for your support and love!