Community Involvment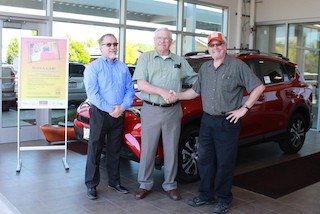 Duerksen & Associates and Toyota of Corvallis presented a new car to the winner of the Old Mill Center car raffle, Ken Haines of Corvallis.
In celebration of Old Mill Center's 40th year of service in the community, the two local companies collaborated to offer a prize drawing of a 2017 Toyota Rav4 or Subaru Forester to the winner of Old Mill Center's raffle.
Duerksen & Associates purchased the car and donated it to Old Mill Center as the raffle prize. Toyota of Corvallis spearheaded a promotional campaign, including TV ads and showcasing the cars at various events around town. Ultimately, all 400 raffle tickets sold, raising $40,000 for Old Mill Center. The lucky winner was announced at the Center's Annual Dinner & Auction on May 6th, 2017. Ken chose to take home the 2017 Toyota Rav4 and upgraded to a silver Rav4 Hybrid Limited. At the presentation of the car, he removed his Volvo brand baseball cap and replaced it with a new Toyota baseball cap given to him by Toyota of Corvallis GM Chip Edwards.
Duerksen & Associates is a local property management company with a history of community involvement and support benefiting local children. Toyota/Subaru of Corvallis regularly supports a variety of local non-profits. Old Mill Center for Children and Families is a non-profit offering service that addresses the educational, social, emotional, and family needs of a diverse population of children. Keep your eyes peeled for Ken at Old Mill Center—he may soon join the organization as a volunteer!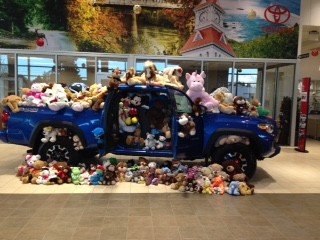 Move over hockey "hat trick," hello "Teddy Bear Toss."

In what has become a tradition much like in hockey, Oregon State Athletics holds an annual "Teddy Bear Toss", sponsored in part by Toyota of Corvallis, every December at Gill Coliseum during a men's basketball game. Fans literally litter the playing floor at halftime with a cascade of flying bears; all for the joy of underprivileged kids in the Willamette Valley.

"The event gets to be more popular every year," OSU Assistant Athletic Director for Marketing Sara Elcano said. "The size and number of animals, and how far fans can actually toss them is pretty impressive. If you are one of the fans with a front row seat -- `heads up'"

At the Dec. 11 men's basketball home game fans tossed 1,038 bears onto the floor and combined with approximately 975 donated toys from a previous women's basketball game to make the Holiday season a special for many disadvantaged kids.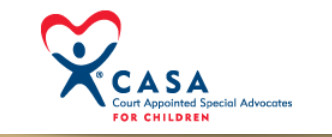 The mission of the National Court Appointed Special Advocate (CASA) Association, together with its state and local members, is to support and promote court-appointed volunteer advocacy so that every abused and neglected child can be safe, establish permanence and have the opportunity to thrive. Toyota of Corvallis is proud to support this wonderful association, and do our part to help a child in need.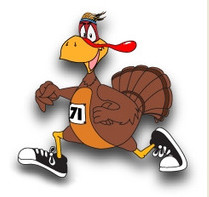 Join Toyota of Corvallis for the second year in a row down at the Osborn Aquatic Center on Thanksgiving Day from 8:00 -10:00 a.m. for The Corvallis Turkey Trot, 5K, 10K and Little Gobblers' 1K Dash! All are welcome, runners, walkers, four-legged and tiny tots! All proceeds go to support the Corvallis Parks and Recreation Family Assistance Program, which gives low income families and individuals in the community access to programs such as swimming lessons and therapy classes. Be sure to stop by our tent and see us! Register Here!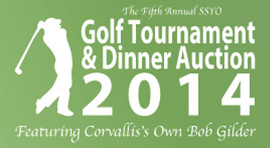 Toyota Corvallis is a proud sponsor of the 5th annual SSYO Golf Tournament. The tournament helps raise money to benefit Southside Youth Outreach Inc. The tournament was held on August 4th at 11:30 am at the Corvallis Country Club!

Toyota of Corvallis is proud to support the Boys & Girls club of Corvallis , which has been offering quality programs to youth grades K-12 in Corvallis and the surrounding area since 1971 and are the main provider of after-school care in Benton County. Serving over 1,800 members ages 5-18, and providing outreach services to 10,000 youth across Benton County, they provide 600 free meals daily and, at the Johnson Dental Clinic, offer oral health care to uninsured children in our community.

Timberhill Athletic Club is committed to providing a community of health, fitness, and fun for members of all ages. With group exercises, an aquatics program, court sports and many other amenities, there's everything you need to get your fitness on at any stage, age, or level!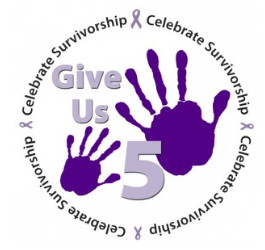 Give Us 5 is 5k walk/fun run for cancer survivorship. The proceeds help fund a survivorship program for all cancer survivors in the mid-valley area. There'll be many prizes from local businesses, food, and coffee from Coffee Culture.